It is a radical act to show up as your authentic self.
It is a radical act to show up as your authentic self.
It is a radical act to show up as your authentic self.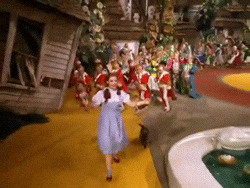 In a span of days, I got three powerful reminders of this affirmation. This will be quite the trip down the yellow brick road, but I promise each character/metaphor will impart some lessons about the value of authenticity. Ready Dorothy? Here goes:
The Scarecrow - Race (Straw)Men
This young man appeared on FOX News to tout his family history on a segment about white visitors to Montpelier who were upset about having to confront its legacy as a working plantation. This occurred a few days after this same network offered this guy a platform to whine about the updated tour at Monticello. As you can see, this young Black scholar made a salient point that not all of our people have enslavement in their family trees, while an inspiring montage of photos of his family was shared. But when my Morehouse Brother, who happens to be a rather famous public historian, called this out for the fuckery that it was, young blood got in his feelings. He took the time to respond to everyone on social media who criticized how he was being used to argue against "wokeism", including little old me. I almost feel honored.
Just in case he ever reads this, I want to make a few points clear about why we always need to be careful when our skin is used as a handkerchief to wipe away the tears of white guilt. Young Brother, you weren't invited on a FOX News segment to share the story of your Black ancestors. It is July, not February. You were invited to help support their culture war strategy of false equivalencies--that Americans shouldn't be made to feel ashamed that slavery existed if there were free Black people. So when these tourists show up at plantations to get married or to tour vineyards, they want their rose-colored glasses to illuminate the pretty, not the gritty. They want to believe that First Lady Dolley Madison was a celebrated hostess on the strength of her cherry pie à la mode.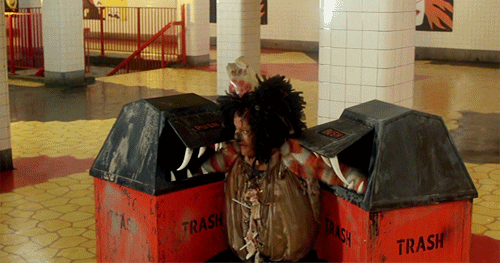 Nobody is discounting your research. We are frustrated that these same people who decry wokeness are only interested in Black stories that assuage their guilt. True, there were free Black people living in cities like New York, Boston, and Philadelphia. We know this because the African Methodist Episcopalian (AME) Church was founded in 1787 when two Black parishioners were thrown out of a white Methodist church while praying. That same year, the African Free School was founded in New York with support from two Founding Fathers, Alexander Hamilton and John Jay. And in Boston, slavery was abolished by 1783 in gratitude for the contributions of Black soldiers during the Revolution. Since you've done the supplemental reading assignments, you are also aware that most people aren't visiting New York, Boston, or Philadelphia to see historic plantations. We won't discuss how many of the landmarks that would document Black freedman history in those cities either no longer exist or probably aren't included on major tours.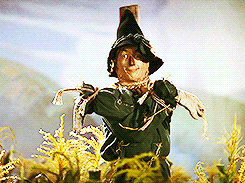 Therefore, since you know that the history of your free ancestors isn't common knowledge and that they weren't regarded as equal to their fellow countrymen, why act like the rest of us ought to feel some kind of way about our enslaved ancestry? Learn this now, young blood, because I sense there might be hope for you--these same people used your free forefathers as straw men to sow division and sell propaganda in the 18th, 19th, and the 20th centuries. Ain't nothing changed, even now in this first quarter of the 21st Century.
You have a brain, so think about it. You're getting high fives from the very folks that organized efforts to outlaw the history you seek to reveal, yet you took time to come for me?
The Tinman - To Thine Own Self Be True
Last Friday I saw a play about Ira Aldridge (1807-1867) at the Shakespeare Theatre called Red Velvet. I wrote about the experience and shared some thoughts about it here. To quickly recap the gist of that Facebook post, I saw all of these connections with the story of Aldridge as depicted in the play to the politics of casting, and how my Mom introduced local audiences to the idea that inner city kids could perform Shakespeare.
Othello is one of the most complex and iconic of Shakespearean tragedies. Everybody knows that the central theme of the play is jealousy, but as director Michael Kahn argues (having overseen/directed at least three unique productions), how that jealousy is presented to and acknowledged by the audience is dependent on the casting. I don't know a full history or evolution of the role, but it is clear that when Aldridge took it on at London's Covent Gardens in 1833, it caused a controversy such that the production was closed after two shows and he never performed at that theatre again. The play I saw imagines how that drama might have unfolded behind the curtains.
Much of the dialogue in the play about the politics of casting Aldridge could easily be Twitter chatter about current events. The drama addresses the role of art in pushing society and the sentiments of audiences being forced to confront their prejudices. I could not help but to see the connection to how people in this country have overreacted to the slightest deviations from convention in their scrutiny of Barack Obama and Kamala Harris. He wore a tan suit in the Oval Office, how unbecoming! She has high staff turnover, must be incompetent! Meanwhile the last guy never wore a suit that was properly tailored and he literally fired half of his Cabinet on Twitter.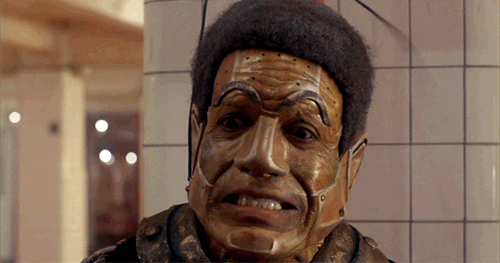 The heart of the matter is that people see our skin, but not our humanity, no matter what they claim to the contrary. Our skin justifies biases, stereotypes, false assumptions, second guessing, border walls, denied access, and glass ceilings. The lack of compassion shown to us is evident in how they keep insisting that no matter how qualified our credentials and impeccable our presentation, we are still never good enough. Truly heartbreaking.
The Lion - An Offer She Could Refuse
It was last week right before I saw the play that I read about the decision by opera singer Angel Blue to pull out of an upcoming series of performances because another production at the venue made use of blackface. I find it ironic that the play touched on that same subject, so it was an Amen moment during an especially tense scene. Think about it, in 2022 in an era where there are countless Black opera singers, a European venue decides to mount a production that uses blackface and DEFENDS it!
I saw where a bunch of twits weighed in with comments about female singers portraying men and other costuming techniques that might be used in order to enable a specific actor to take on a particular role. All of that intentionally missed the point, because as usual some folks would rather twist themselves into intricate pretzels to deny the existence of racism or justify being offensive. For its part, the opera company claimed that this was consistent with a staging mounted in 2002 that used blackface. In other words, when we did this 20 years ago, no one complained, so what's the problem?
Where to begin?
First, European audiences have a tolerance for certain things that they shouldn't given their sordid history and legacy of colonization. Although we tend to think of England, Spain, France, Portugal, and the Netherlands as the most prolific global colonizers, Italy also had imperial holdings in Africa and parts of Europe. The Italian Empire was still in existence when the celebrated Italian director Franco Zeffirelli (1923-2019), was a child. However, he lived long enough to witness a world of change, so there is no excuse for him to have staged a racially insensitive production in 2002. The fact that he should have known better and did it anyway is one thing; the choice to repeat that error in tribute to him is quite another.
Second, in an era when Founding Fathers and dead Presidents are cast as Black men and the wives of King Henry VIII are Spice Girls, surely someone could have come up with a brilliant creative casting scheme for Aida. Ms. Blue walked away from the starring role of Violetta in La Traviata, a role that could have otherwise gone to any other soprano, so this didn't need to be all that hard. The fact that we no longer remain true to traditional staging is precisely because this is a big world full of talent. I get that opera is not Broadway, but let's not get silly and conflate gender-bending casting with racism. They are NOT the same!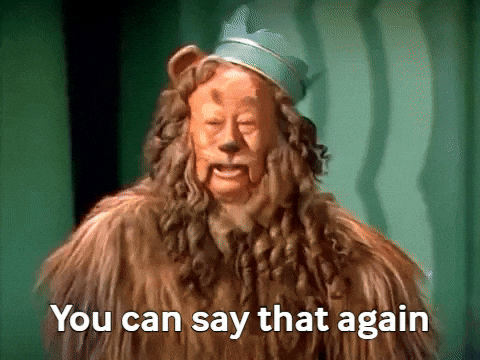 Finally, the courage it takes to walk away from something that mocks your humanity is underappreciated. All someone has to do is jangle a little change and some of y'all discard your integrity like a used tissue. I don't follow opera, so I was unfamiliar with Ms. Blue and whether this would have been a transformative career opportunity for her. The
fallout
might be disproportionate, as in she might not be invited back to work in certain venues for having taken such a stand. That would be unfortunate because blackface isn't something she should have to grin and bear.
The Emerald City - Are We There Yet?
You would think that in 2022, we would have finally reached the place where we aren't debating the politics of blackface or slavery. Seriously.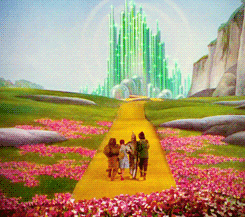 This enduring controversy over blackface has never been examined with any sensitivity to how it offends Black performers, because as long as white audiences accept it, there are no issues to be resolved. Which is why the irony that Aida is an enslaved woman never quite registers either. Apparently, they prefer an illusion of the exotic in the portrayals of Othello and Aida. It isn't that the actors are more believable when they are wearing grease paint. It is so that the audience can ignore the truth--like when they could visit Montpelier, Monticello, or Mt. Vernon before they got woke.
Stay with me young blood, because you need to understand this: it didn't matter that Ira Aldridge had been chosen by the man he replaced on stage, the London critics and audiences rejected him anyway. Born free, probably in the same New York community where you traced your ancestors, he attended the African Free School and began acting at an early age. He wasn't some inexperienced amateur when he made his way across the pond. The fact that he went on to become a star on other stages throughout Europe notwithstanding, his success didn't open the door to other Black Shakespearean actors until Paul Robeson, a century later!
Aida was written three years after Aldridge's death, but a Black singer wasn't engaged to sing it until Caterina Jarboro in 1933. Black women have been rising through the ranks of the opera world slowly, but steadily, so imagine how tone deaf that other opera singer must be to claim that her detractors are jealous of her success. Ironically, the first and last time I sat through a blackface performance was in a staging of Othello in high school. If memory serves, none of us recalled if the play was any good because we were distracted by the makeup that kept getting darker with each stage entrance. So yeah lady, Angel Blue is just jealous by how natural you look smeared in layers of self-tanner.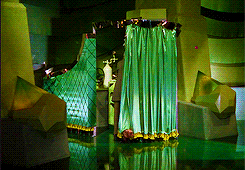 Young brother, you can't teach those plantation tourists anything they don't already know. The "woke agenda" that we're accused of pushing is no different than what Black people have been pushing for since Ira Aldridge tread the boards. Black excellence and resilience aren't modern concepts with which you were bestowed the honor of introducing. Italian audiences have been known to pelt Black soccer players with bananas, so there is no cultural understanding that can be bridged by performing for people who find blackface entertaining. What makes you think that you can accomplish more in a 5 minute segment than what hasn't been resolved for more than 200 years?
There is a man behind the curtain as plain to see. He can't give us anything to alter perceptions that we don't already have within our radical and authentic selves, blessed with sharp minds and caring hearts, imbued with courage.