Call it divine inspiration or just one of those random ideas that pops into one's head while sitting up wide awake in the middle of the night, but when you suddenly realize that Black Music and LGBTQ Pride are celebrated in the same month, what else would you do?
You post a song to your Facebook page and tease that as the
s
p

i
r
i
t
hits you throughout the month, more songs will follow. And then after the second post, you realize that you should probably have a plan in advance so that you don't run out of songs or ideas. The result of those plans is this index, and as usual, the process of putting it together has been quite the education. Enjoy!
Sylvester -
You Make Me Feel
(1978)
It was this song that started this. I was minding my business, but then the
s
p

i
r
i
t
came over me and I had to hear this song, see the video again for the umpteenth time, and then of course I had to post it. And from that chain of events this playlist was begotten. We know Sylvester wasn't the first gay choir director, but he was probably the most famous. Watch him werk that fan.
The Weather Girls -
It's Raining Men
(1982)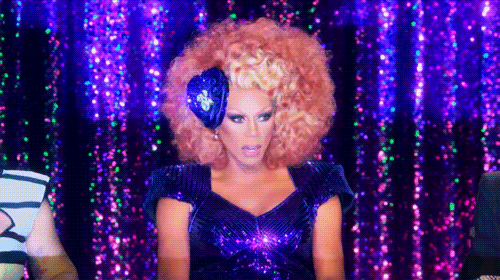 This song came out when I was in elementary school in the very early days of music videos. It is so obviously cheesy and over-the-top, which is how I never even noticed anything subliminal. However, now that I have seen the
remake
with RuPaul...
From Sylvester's episode of
Unsung
, we learned that The Weather Girls were his backup singers, known then as Two Tons of Fun. Here they are performing
Disco Heat
(1978) together on
American Bandstand
(stick around for the interview with Dick Clark and another performance of "You Make Me Feel").
Village People -
YMCA
(1978)
There is no sugar-coating how terrible this song is, so let's not even address that. Let's focus instead on the fact that in 1980 there was an
entire movie
built around that song that starring the Village People and Caitlyn (formerly Bruce) Jenner, which is why NO ONE should have been surprised about
anything
.
Diana Ross -
I'm Coming Out
(1980)
There is no way that I could have excluded this song, so in honor of the trio of R&B Divas who have already been profiled, here are some pride month selections as honorable mentions. While it might be obvious why Patti LaBelle's
New Attitude
(1984) works for this playlist, I could just as easily have chosen her homage to Judy Garland in her solo version of
Somewhere Over the Rainbow
(1981). As for Mama Gladys, there is
That's What Friends Are For
, a collaboration released in 1985 that featured her along with Stevie Wonder, Dionne Warwick, and Elton John, to raise money for AIDS research.
Luther Vandross -
Never Too Much
(1981)
Save your outrage because more of you would be more offended if he wasn't on this list. And it was either this song or
Bad Boy Having a Party
(1982). However, an honorable mention goes out to
Everybody Rejoice/Brand New Day
from
The Wiz
(originally written for the play in 1975; featured here in the 1978 film version) because if that song ain't an anthem, I don't know what is.
Cheryl Lynn -
Got to Be Real
(1978)
This song is a lot older than I realized, but that's what makes it timeless and perfect for this list. Without a doubt, if it ain't playing in the club
every
weekend, you need to hit up a different spot. Here's something I bet you didn't know: Lynn was Evilene in the touring company for
The Wiz
, but got her big break after appearing on
The Gong Show
.
Freddie Jackson -
Jam Tonight
(1986)
Yeah I know, but who does he think he's fooling by
not
coming out?
Meshell Ndegeocello -
If That's Your Boyfriend
(1993)
We were driving back from NYC Easter weekend when the Hub had me listen to a
podcast
about Ndegeocello's debut album,
Plantation Lullabies
. The conversation was largely on point, and it's interesting how listening to that put this notion in my head that I have a perspective on music that might be worth sharing. The very next day is when I was inspired to post that Prince tribute on the FB page, which is what led me to devoting this month to writing about music. Look at God.
This was one of the very first CDs I bought back in law school, based on a recommendation made by an
ESSENCE
magazine article that declared this album as a must-have. So I bought this as part of that buy 6 CDs for a penny scam that everyone did before we could sample music on the internet. Hands down, this is one of thee best albums I have in my collection. And this song is thee sexiest cat joint ever!
RuPaul -
Supermodel
(1993)
Yes, that is Aunt Esther's voice in the intro. #thatisall
Brownstone -
If You Love Me
(1994)
Yes, because once you see this scene from
Living Out Loud
(1998), it makes perfect sense. Trust me.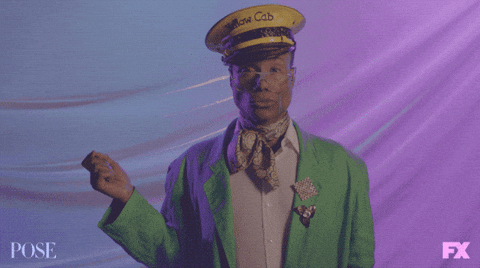 Billy Porter -
Show Me
(1997)
GTFOH!!! I did not intend to find this clip and Lord knows this video has my jaw on the damn floor! Even if I had remembered this (which is a very good remake of the 1984
Glenn Jones
original, which I did remember), I NEVER would have made the connection between this R&B heartthrob version of Billy Porter and the
Goddess of Camp
who has been slaying us this year with the most savage of red carpet lewks.
Kinky Boots
indeed.
Rahsaan Patterson -
You Make Like So Good
(2004)
Unlike some other soul singers of earlier eras, Patterson doesn't hide the fact that he is gay. And while this has probably impacted his market appeal, it doesn't impact the beauty of his voice. This brother could sing the phone book and I would pay good money to hear him.
Beyonce -
Get Me Bodied
(2007)
Of course Queen Bey is on this list. Not only is this is probably my favorite Beyonce song, but it received that status courtesy of a cherished memory involving a dearly departed friend and a wild drunken escapade at a gay club in Rehobeth Beach. All I remember before I got really drunk is the dance challenge I won for dropping it like it was hot against some youngin who just couldn't believe that I had 30 years of dance training. More importantly, this song makes a lot more sense on this list than
Formation
(2016).
Big Freedia -
Y'all Get Back Now
(2011)
Confession time: I should hate this song, because when I lived in New Orleans I
really
hated bounce music. But for whatever reason, those sentiments are meaningless when it comes to Big Freedia (
you already knooow
). But trust, you will never catch me twerking (not even to this
collaboration
with my girl Lizzo :)
Janelle Monae -
Tightrope
(2010)
Monae put the word
pansexual
in my evolving vocabulary, but I dare not google it (NSFW or for creepy search engines)...so I'll just post a link to this cover story from
Rolling Stone
and like everybody else, I will wait to learn if her bae is Tessa Thompson or
Lupita Nyong'o
. In the meantime, check her out in
Make Me Feel
(2018) and if you got a
Prince
vibe from this song like I did, you would be right.
Lizzo -
Juice
Although I'm not sure if she has reached that level yet, Lizzo totally comes across as someone who should already be a gay icon. Between her body positivity and unbothered-ness, if she was not the Honorary Grand Marshall of someone's Pride Parade this month, y'all slipping (but I think
GLAAD
got the memo).
There you have it folks. This is what happens when you allow the
s
p

i
r
i
t
to move you. There are a lot of artists who were not included on this playlist, but no worries. A few of them were probably featured elsewhere on the blog this month, or I will just have another topic to revisit next year.