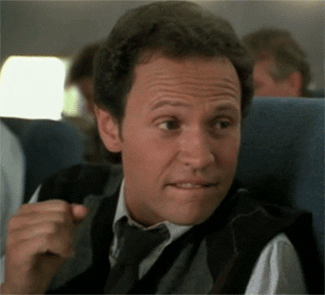 It has gotten to that point in my life where every week it is brought to my attention that some major pop culture milestone occurred at least 25 years ago. And after I adjust to the shock, do the necessary calculations in my head, and then accept that yes, I am
that
old, I take a few moments to reflect on said milestone or event at issue. This isn't a scientific fact, but it feels as if this phenomenon is happening with more frequency now that I am on the other side of my big college reunion in May. So I have to admit to being a little caught off guard when I learned that one of my favorite movies,
When Harry Met Sally
, is turning 30 this year.
I am sure that I knew this because I still watch the
Today Show
and they are always good for a cast reunion segment. And I seem to vaguely recall that Rob Reiner, Meg Ryan, and Billy Crystal
appeared together
on the red carpet earlier this year, but for whatever reason, here I am scratching my head in disbelief that somewhere at my parents' house there is a well-worn VHS copy of this film that I can't watch anymore because no one owns a working VCR.
I won't take you through a sentimental re-visitation because there is really not much to unpack here. This movie is still one of the funniest and is IMHO, the ribbon-cutting high water mark for the romantic comedy genre for our generation, so there is no need for debate or additional discussion. Instead, I offer my Busy Black Woman list of other great romcoms that I believe merit some appreciation along with
WHMS
. My criteria highlights films that: (1) were released after July 1989; (2) place a coupling as the central vehicle for the plot; (3) I can enjoy watching at any point i.e., beginning, middle, or end; and (4) the comedy still holds up however many years after its theatrical release.
Boomerang
(1992)
This is one of the funniest romcoms that almost never makes anyone else's favorites list, which is a shame. I'm guessing that is because it is tempting to see this movie as just another classic Eddie Murphy performance, but it is so much more. Instead it offers a role reversal scenario with the notorious womanizer who has seemingly met his match in his femme fatale boss...before the era of #MeToo. And it features an all-Black cast, so that also makes this movie a stand-out for me (while others might overlook it).
Sleepless in Seattle
(1993)
It might be tempting to assume that Tom Hanks and Meg Ryan merit their own category; however, they only starred together in one other movie,
You've Got Mail
(1998) which is certainly a good film, and despite being perennially enjoyable, it isn't my favorite. My reason for selecting
SIS
over
YGM
is simple--the earlier film is sweet and timeless, which seems rather ironic when you consider that both films were made in the era before social media, smartphones, and even the internet.
Forget Paris
(1995)
I've read negative reactions to this movie over the years (as a Billy Crystal vanity project in which he wrote, directed, and starred), but it is brimming with hilarious moments. And while it might be tempting to compare it to
WHMS
and find it lacking, that's actually the point. This is the aftermath to happily ever after, with the tests and trials of two adults in midlife working to build a life together after the honeymoon.
Hav Plenty
(1998)
This film is an underrated indie gem. The Hub, his sister, and I are probably the only people on the planet who think this movie even merits inclusion on any list. It's not that obscure, given Babyface's involvement in getting it produced and distributed, but it definitely doesn't get the same level of attention as most of the other films on this list. But it is at its heart a hopeless love story that makes the guy the lovelorn party who, as it turns out, is better off without the girl (if you believe the original ending).
High Fidelity
(2000)
Jon Cusak is the anti-hero of this movie as the schmuck who does not deserve the love of
any
woman, let alone the ex-girlfriend who gives him what must be the third or fourth chance to screw things up. But he is self-aware of his fuckery while she apparently believes that her bad taste in men could only get worse, so maybe it will all work out.
Bridget Jones' Diary
(2001)
If the category is a love triangle set to a soulful Motown soundtrack, then this is your movie. I never read any of
Helen Fielding's books
, but that doesn't mean they had the right to ruin everything with two sequels, as if
maybe
we care what happens after the first happily ever after. Well, no matter because as the Brits say, the first movie was brilliant with Hugh Grant cast as the bad boy our mothers warned us about (but we ignored her and enjoyed fucking him anyway).
My Big Fat Greek Wedding
(2002)
There isn't anything that unique about this movie except for Joey Fatone. And I mean that in all sincerity. It is literally the same plot as every other sitcom or Lifetime movie that tells the story of a plain, awkward, sheltered girl who eventually blossoms/gets a makeover to become a less awkward, sheltered woman to win the heart of the really nice hot guy. Except in this version, her cousin is Joey freaking Fatone!
Two Weeks Notice
(2002)
Are you even surprised that Hugh Grant makes another appearance on this list given his prolific success as a romcommer? I know that the die hards prefer him in
Four Weddings and a Funeral
(1994) or
Notting Hill
(1999), but his chemistry with Sandra Bullock in this film is undeniable. I mistakenly thought that she was also a constant presence on the romcom scene, but her only other title is
While You Were Sleeping
(1995). I like this movie for its modern take on the
His Girl Friday
(1940) theme.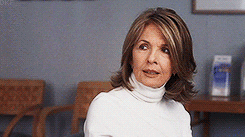 Something's Gotta Give
(2003)
I watch this movie in amazement that Jack Nicholson agreed to be the actual butt of the joke...but he is and it is hilarious. And because of that, it is even funnier at the end when he laments to being the chick in the chick film right before everyone lives happily ever after.
Hitch
(2005)
It makes all the sense in the world to cast Will Smith as a relationship consultant to an awkwardly funny guy like Kevin James, but what makes this movie hilarious is how undone Smith becomes when the tables get turned on him. Not that he is even naturally awkward around Eva Mendes, it just becomes clear that for all of his charm and expertise, even the most confident guy in the room can lose major cool points and still win the girl.
Knocked Up
(2007)
This movie offers another version of the boy-meets-girl-and-gets-her-pregnant-after-one-night romcom theme. Even though we know it will all work out in the end, because only
Fools Rush In
(1997); yet somehow it is a lot funnier to wonder what might happen if the guy is an unemployed stoner and the girl is an up and coming TV personality (hint: hilarity ensues). Just know that an improbability isn't an impossibility, which makes this film both enjoyable and endearing.
Baggage Claim
(2013)
This movie is so bad with its borderline Tyler Perry-esqe qualities, but because there is no preachy lesson about finding true love with the blue-collar brother who lives next door...nevermind. At least it manages to be funny without relying on the man wearing a dress trope (although Jenifer Lewis does appear as somebody's mama). More importantly, it is on this list as one of my guilty pleasures because as much smack as I talk about
bad Black movies
, I like this one.
Honorable Mentions
Of course, there are exceptions to every rule, so these two classic films that obviously pre-date
WHMS
merit a mention:
The Philadelphia Story
(1940)
I'm not a film historian, so I can't call this the original romcom, but I think it qualifies as a contender for that title. I love this movie although its casual references to domestic abuse are definitely problematic some 80 years later...(the 1956 remake
High Society
isn't funny at all).
Cabin in the Sky
(1943)
Definitely not on your typical romcom favorites list, but once you consider that this is a classic love triangle embedded in a classic morality play set to a classic 40s-era big band musical, this movie is the real deal.
And finally, let's skip ahead four decades to mention these films:
Splash
(1984)
One of my all-time favorites and also, one of Tom Hanks' very first starring roles.
The Princess Bride
(1987)
Yep.
Inconceivable
, right? And the director is Rob Reiner, who later goes on to direct
WHMS
.
Roxanne
(1987)
Another sentimental favorite from my youth, back when Steve Martin was a wild and crazy guy, and Daryl Hannah was the golden girl.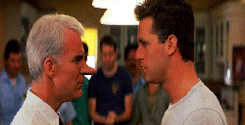 Coming to America
(1988)
This movie was released a year prior to
WHMS
. And yes, this most certainly is a romcom (actually one of the first to feature a Black couple).
She's your Queen to BEEEE
!
And that's all folks! There are quite a few films that were considered but didn't make the cut this time around, but no worries because when
Steel Magnolias
turns 30 later this year, we'll revisit the broader genre of favorite chick flicks.