It was not my intention to begin this playlist with a reference to the much ballyhooed
producer showdown
between our playlist honoree and fellow super-producer Teddy Riley, but that elephant is
still
in the room so there's that! I also thought that folks might appreciate a perspective on why Babyface might not be all that bothered if this never happens again...and honestly, I don't know how recovered I will be come October when it will be Riley's birthday.
(Well, the battle went down on Monday night while I was still writing, so I'll be sure to weigh in with my thoughts when this posts.)
To be clear, this piece is not about that Saturday night fiasco (I'll leave it to
others
to deconstruct), but there is a point to be made about the different styles each producer brought to the 90s music scene. Riley brings the flashy New Jack Swing while Kenny "
Babyface
" Edmonds brings his version of the more laid back Quiet Storm. The great thing about music is that one can be a fan of both approaches, so let's celebrate Mr. Edmonds, born April 10, for his musical contributions as both a performer and producer.
Of course, whenever I begin to research these artists, I learn SO much. For the Facebook
playlist
, I barely scratched the surface by only focusing on songs that feature Babyface the singer. To my knowledge at the time, that began with
I Love You Babe
(1986), from his first solo album,
Lovers
.
What I didn't know was that he had been with The Deele during that same time, so
Lovers
was a side project. (I also had no idea that prior to his time with The Deele, Babyface had been a member of a late 70s psychedelic funk group named
Manchild
...and wow, when this quarantine is over, guess who will be digging deep into her Daddy's crates because Face's song
Funky Situation
is exactly my Dad's kind of groove). Face joined the The Deele in 1981, so our formal review of his work begins with that era of his career. The first major hit that most of us remember from The Deele was
Two Occasions
(1988). However, they released two prior albums, beginning with
Street Beat
in 1983, where you can hear what would become classic Babyface arrangements and lyrics on
Just My Luck
. His name also appears on one other song from that album,
Crazy 'Bout 'Cha
, along with Antonio "LA" Reid, his long-time creative collaborator, who was the drummer for The Deele during that time.
With few exceptions, Face did not sing the lead and was often pictured in the back or off to the side with the other members of the group. Perhaps he was more interested in writing and producing, so he might have been content to stay in the background, much like another very talented and prolific songwriter and producer from the same era,
Rod Temperton
. On The Deele's second album,
Material Thangz
(1985), Face was credited as a writer on nearly all of the songs, and he sang lead on
Sweet November
(which would become a hit for the group
Troop
in 1992). Babyface clearly possessed the looks and the voice to be a solo artist, as evidenced on the
Lovers
project, but he appeared to lack the charisma to be a front man for a group. At least that is my impression; by the time he releases his second solo project,
Tender Lover
in 1989, the stars seem to be aligning differently.
Or possibly it could have been that Face was studying the business and preparing for musical domination...
While I was re-discovering pre-1988 The Deele, I noted how this modest dance hit
Body Talk
(1983) sounded exactly like the kind of filler song that would be played on
Soul Train
between music acts. Hearing that song again for the first time in years reminded me of Klymaxx's
The Men All Pause
which came out in 1984. That compelled me to look more closely at
SOLAR Records
, the label that distributed The Deele and Klymaxx, and that had been founded by
Soul Train
creator Don Cornelius and partner Dick Griffey in 1977. (I wrote a piece in the early days of this blog about my nostalgia for
that show
, so I will definitely revisit this topic for a future playlist.)
SOLAR was home to several groups that made regular appearances on
Soul Train
, so it wasn't just a random similarity of sound that caught my ear--there was a SOLAR sound as evidenced in songs such as:
And the Beat Goes On
(1979) and
It's A Love Thing
(1981) by the Whispers;
Second Time Around
(1979) and
A Night to Remember
(1982) by Shalamar; and
Wet My Whistle
(1983) and
Freakazoid
(1983) by Midnight Star. In that environment, LA Reid and Babyface honed their skills by working with their own group as well as their label-mates, producing
Slow Jam
(1983) for Midnight Star and
Rock Steady
(1987) for the Whispers.
That made this
performance and interview
with Don Cornelius all the more prophetic. The changes he noted with the group weren't just about their
toned down
stage presence and mellower sound. It was also evident in how Reid centered the conversation on his and Face's production partnership and their forthcoming work with various up and coming artists. The mere fact that The Deele performed as the back-up band for Pebbles on her song
Girlfriend
should have been a clue that we were witnessing the end.
What emerged was a new era of super-producers who had taken copious notes from the success of Jimmy Jam and Terry Lewis, who had their own experience with the SOLAR sound. There were also personal ties--at the time, LA Reid was married to singer Perri "Pebbles" Reid and Terry Lewis would marry singer Karyn White in 1992. Both women found success thanks to their collaborations with Babyface, who recorded
Love Saw It
(1988) with White, and
Love Makes Things Happen
(1990) with Pebbles. In the space between the release of both of those albums, Face released
Tender Lover
(and these were my faves):
Whip Appeal
,
Soon As I Get Home
, and
Sunshine
. He also released
A Closer Look
(1991), a remix album that included his duets with Pebbles and Karyn White and the live version of
Two Occasions
.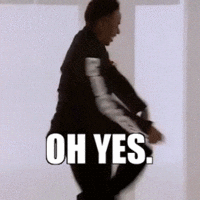 The Babyface/Reid machine continued to churn out successful projects with other artists, so in some respects, Babyface music was what got released as the side project. To provide a representative sample of artists with whom Babyface worked, I started with Bobby Brown, who worked with Face and Reid on
Don't Be Cruel
(1988) and then primarily with Teddy Riley on
Bobby
(1992). Akin to drawing six degrees of separation, it was fascinating just to demonstrate how that Saturday night wasn't really a botched battle between rivals, but a comparison of notes... **
Face and Reid produced most of the songs, including
Don't Be Cruel
for Brown's second solo project, and also worked with Brown's future first wife, Whitney Houston on
I'm Your Baby Tonight
(1990). During that same time in 1990, Face produced songs for the solo projects of both Ralph Tresvant (
Love Hurts
) and Johnny Gill (
My, My, My
), both from New Edition (and all three singers appear on the others' solo projects). Face worked with Boys II Men on the megahit
End of the Road
(1992), who were discovered by Michael Bivens of New Edition and Bell Biv DeVoe. Face produced the soundtrack for
Boomerang
in 1992, which introduced us to Toni Braxton (
Love Shoulda Brought You Home
). Braxton and Face also performed
Give You My Heart
together for that same soundtrack. Face produced the
Queen of the Night
(1992) for Houston on the
Bodyguard
soundtrack (which does sound a LOT like
Free Your Mind
by En Vogue...released the same year). TLC was also featured on the
Boomerang
soundtrack on
Reversal of a Dog
, as well as Aaron Hall of Guy with Charlie Wilson of The GAP Band on
It's Gonna Be Alright
. Aaron Hall was in Riley's group Guy, so that brings us almost exactly within six degrees to Teddy Riley's work on Brown's third album, from which his most most memorable contribution was...
Something In Common
?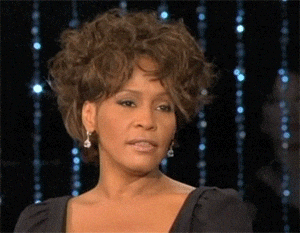 Even more impressive than that list of projects was how Face still managed to find time to release his own music. He released two studio albums in the 90s,
For the Cool
in 1993 which included:
Never Keeping Secrets
,
And Our Feelings
, and
When Can I See You
. From
The Day
, released in 1996, there was his cover of
For the Lover in You
, with LL Cool J and featured a reunion of the
Hewitt/Watley/Daniels
lineup of Shalamar, who had initially recorded the song in 1980. That album also included his duet with Mariah Carey on
Everytime I Close My Eyes
.
Face did more soundtrack work in between his album releases, most notably
Waiting to Exhale
in 1995 and
Soul Food
in 1997. On
Waiting
, he reunited with Houston for
Shoop, Shoop
; with Braxton for
Let it Flow
; and with TLC for
This is How It Works
. On
Soul Food
, he produced
A Song for Mama
, another big hit for Boys II Men, and he had a cameo as a member of the fictional group Milestone, which consisted of his brothers Kevon and Melvin of After 7, and K-Ci and Jo-Jo from Jodeci on the song
I Care About You
. A
live version
of that song was also featured on his
MTV Unplugged
album along with a cover of Eric Clapton's
Change the World
with thee
Eric Clapton
. He recorded a version of
Fire
with singer Des'ree for the 1997 independent film
Hav Plenty
(bonus points for anyone who knew that
Bruce Springsteen
wrote that song in 1977, but it was popularized by the
Pointer Sisters
in 1978). The duet he produced for Whitney Houston and Mariah Carey,
When You Believe
from
The Prince of Egypt
soundtrack, was performed at the Academy Awards in 1999, even though his version of the song was not
nominated
.
We haven't even addressed the work that Face produced in the 21st century. He released his fifth studio album in 2001,
Face 2 Face
, on which he collaborated work with Pharrell Williams of the Neptunes. The two stand-outs on that project were
There She Goes
and
What If
. His next project,
Grown and Sexy
was released in 2004, with the
title track
,
The Loneliness
, and
Sorry for the Stupid Things
being my faves. He released an album of duets with Toni Braxton in 2014 called
Love, Marriage and Divorce
which featured the single
Hurt You
.
And even after going through all of those songs, there is still plenty more from Babyface. So my honorable mentions include
One Tender Moment
(1978) from his Manchild days;
Shoot 'Em Up Movies
(1988) by the Deele;
Superwoman
(1989) by Karyn White;
Can't Stop
and
Ready or Not
in 1990 by After 7;
Can We Talk
(1993) by Tevin Campbell; and
Someone to Love
(1995) with Jon B. As much as I really want to include
Slow Jams
from
Q's Juke Joint
(1995), I won't post a link to any songs by or that make reference to a certain R&B singer (even though that joint is fire, Tamia and Babyface are perfection, and it was written by the late, great Rod Temperton.) While not a show-stopper, this song
Smile
(2004) which he produced for Tamia's
More
album is an acceptable alternative. Finally, I will close this out with this undated clip I found of Face playing with Uncle Charlie on a live version of
Yearning for Your Love
. That's not even one of his songs, but damn if just seeing him on stage makes the song sound that much better.
There is still so much more. But you get the point. Kenneth 'Babyface' Edmonds is a musical genius. Period.
** As I was still writing this piece, the rescheduled producer battle resumed (4-20) and it was EPIC. In all fairness to Teddy Riley, who will be the subject of a playlist later this year, I won't formally declare a winner...but I will refer back to a few points I made at the outset. These two were comparing notes. Between the two of them, there are not many other producers who can stand toe to toe and go more than 15 rounds, and still have unearthed gems in reserve. And while Riley was STILL doing the most, I think he redeemed himself and deserves to preen a bit. But since this is Babyface's playlist index, and he chose Count on Me (sung by Whitney Houston and CeCe Winans) as his closer, that's how this ends.