In recognition of the weekend that just passed, I am going to offer a book review, television criticism, reflections on an interview, point out some important obituaries, and offer a few thoughts about some music I heard. None of these matters qualify as bleak (in case you misread my headline), all of it was produced by Black people, and yes, I think it is quite the coincidence that it all took place over the biggest holiday weekend for Black people other than Thanksgiving. Because in case you didn't already know this, Mother's Day is even blacker than Kwanzaa, the MLK holiday weekend, and the entire month of February combined. It is the highest of Black holy days on the calendar.
Stamped: Racism, Antiracism, and You
by Jason Reynolds and Ibram X. Kendi
I ended up with an Audible account because my Kid sometimes presses random buttons on my tablet, so in addition to buying the entire
Llama Llama
book series and a Mexican bible, this is her 'gift' to me. Instead of immediately canceling, I've spent the better part of a year wondering what to buy and when I would get to listen to it. When I decided it would be a great way for me to share audio with my Mom of her favorite books, it was then a matter of which book and the fact that I had credits set to expire. But then COVID happened, so I got this book after seeing all of the acclaim over its release and Reynolds's appointment as an
Ambassador for Young Adult Literature
at the Library of Congress.
Although the book is geared to a younger audience, I thoroughly enjoyed both my first Audible experience and this selection. I listened in between laundry and dishes, and to repeat its disclaimer without spoiling anything, this is NOT a history book. There was some Amen-shouting and a little head-scratching (because it isn't a history book), so if you do share this with a young person under the age of 30, then make sure they know something first. We need them to have some context before they delve into criticizing historical figures. That would be my only quasi-critique/spoiler--nobody is spared. And I won't say who emerges as a clear heroine, (it's her
↓
) but you didn't get that from me.
GirlTrek Conversation with Angela Davis and Nikki Giovanni
I missed this initially (went to bed with a headache)...and then it took me a few days to get through the entire interview. Not for lack of interest, but partially due to technical issues and life disruptions, and maybe some green-eyed haterade on my part (because well damn, I would LOVE to have an audience with either one of these great women).
Of course my envy was momentary because it was WONDERFUL that these two sisters, Vanessa Garrison and Tanya Morgan Dixon, had the chance to bring these two icons of unapologetic Black radical womanism together. And for once, the reason this happened wasn't due to some crisis, us mourning over a fallen sister, or the need to charge us up to burn shit down. Well, technically they did that too, but this conversation was organized to help usher in a spirit of
honoring our mothers
and in the process, I hope some of you got your life. I hope you saw how women can come together, build each other up, have infinite patience with each other (because there was a lot of fan-girling, although I won't lie and say I would not have been doing the most too), and generally demonstrate everything I have been telling you about sisterhood for at least a year...
But in all seriousness, it was a reaffirming experience, and I encourage you to connect with
Girl Trek
to plug into their mission and to tune in this coming Friday when the guests will be
Bernice King and Ilyasah Shabazz
, the daughters of Coretta Scott King and Betty Shabazz respectively.
Jilly from Philly v. Erykah the Bad
So I will accept all of the flogging I deserve for missing the GirlTrek conversation in real time, while making it front and center and for all three hours of this 'battle' between these two R&B divas. Me and 750k of my closest friends, including Michelle Obama, spent a very chill Saturday night before Mother's Day vibing to the energy created by real artistry and sisterhood. What had been set up to be a clash was really more like two sisters ribbing each other over who makes the best potato salad (summer BBQ) or mac and cheese (potluck family dinners). Since both sisters can throw down in the kitchen, the preference for one over the other might be situational, meaning one dish is closer to your plate for serving seconds. Or maybe it is the musical equivalent of that eternal argument--sugar or salt on the GRIIIIIIITTTTTTSSSSS...
Either way, it was like shea butter for the soul.
Insecure
Typically I would not give a review of a TV show, let alone mid-season, and I promise not to spoil anything; however, now that I am finally caught up and based on where things stood at the end of the most recent episode, I can't help myself. I knew from the season premier where this was heading, but I fell off the wagon for four weeks straight because keeping track of days and when TV shows air in a pandemic was hard. Thank goodness for content on-demand.
A - I posted some of these thoughts on Twitter, but I really need for folks without children who have friends with children (the ones that y'all oohed and ahhed about before they got here or when they were still babies) to take notice of the fact that we live with parenthood 24/7. I think people forget that fact (I'm sure I did before I had a child) and that we deal with all kinds of stuff that shades our interactions with the rest of the world. Like, we miss TV episodes in real time because we fall asleep after reading four bedtime stories to a wired kid who has been trapped inside her house for 8 weeks and counting. Some of us really tried to make Mommy friends to spare you from the misadventures of potty training, but...and after that failed effort, we didn't come back to you like some chick who got dumped (ok, maybe we did). But it would be nice if you understood.
B - Similarly, even among friends who don't have a new baby or new man as an excuse for shit getting weird between them, it would be nice if we could find a way to handle our disagreements and/or disconnectedness without making mountains out of mole hills. Please re-read the paragraph above, because sometimes relationships evolve and change due to circumstances beyond our control. We know that people go through things and don't always share every single detail for whatever reason, and instead of taking it all personal and assuming that a person means you harm or is being selfish, maybe it ain't all about you. And that is, in
Insecure
vernacular Vague As F***, Hella Vague, Vague-Like, and Low-Key Vague as I can be without spoiling the plot.
C - Yes, that is still my favorite meme to come from this show.
Miscellaneous Blackness
There were a few other reasons why this was no ordinary Mother's Day weekend, aside from the pandemic which kept all of us out of church on Sunday (unprecedented, and worse than missing Easter). Michelle Obama's documentary version of her best-selling memoir
Becoming
started streaming on Netflix. Uncle Kenny pulled out his guitar, grabbed three of our play cousins, and dedicated
A Song for Mama
on SNL. And if that didn't make you cry, then it was the back to back to back losses of Andre Harrell, Little Richard, and Betty Wright on Saturday--three distinctly Black musicians from three distinct genres who just crossed over.
All of that in three days. And I think Beyonce sneezed and ended up on the
Billboard charts
that are slated to come out
this
weekend, so between that, birthdays for Stevie Wonder and Janet Jackson this week, regular Club Quarantine with D-Nice and Questlove, and Prince concerts from the
Purple Rain era
streaming on YouTube for the next few days, I think that means we're about to snap up every weekend in May, including Memorial Day weekend. Thanks to Black Music Month, we also own June.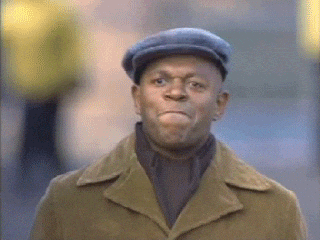 You're welcome.