It's been a long while since I wrote one of these kinds of whew, Lawd pieces, but y'all...
I knew September was going to be a busy month, but I had no idea just how hectic and insane it would be. So today, I am sitting here surveying the damage in gratitude that I am still here to live and tell the story. My goal in sharing this is not to elicit pity (since I know some of you are thinking, well you DO call yourself the Busy Black Woman). It is simply to exhale and brace myself, because the rest of the year isn't really trying to let up.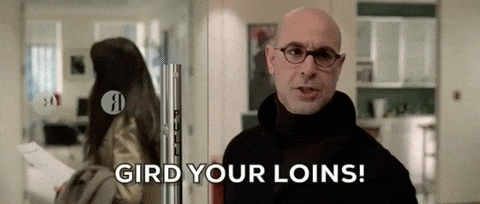 Come to think of it, this summer was just as hectic. I can't even begin to tell you how it feels like we time warped from May to October in a matter of weeks and all of it is a dang blur. Like, did I celebrate Mother's Day this year? I do recall Memorial Day weekend (because that is a story like you would not believe), but after that, what happened? Did I do anything significant this summer except for buy my Kid a pair of tap shoes for two weeks of camp? And does she even know where those shoes are, or will I find them when it is time to put away the Christmas tree in February?
Y'all where does the time go? How did I go from driving to North Carolina in the middle of August to it being Halloween in a few weeks? Where are we having Thanksgiving dinner? Are we getting together as a family this year after these past couple of years staying socially distant? There have been three babies born in my family since the panini, but I am unsure of their actual ages because one of them might have actually been born before the panini and I just don't remember. He is probably 5, but just short for his age.
Speaking of short, all of the leggings in my child's wardrobe, even the ones I just bought her in August.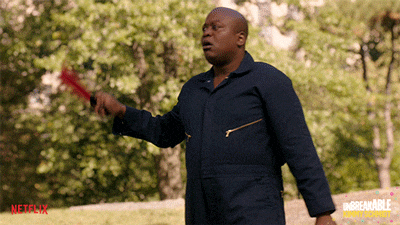 Because several of my friends have been over-sharing details about their hot flashes, I am now paranoid about having them and I am not okay. The other day all I did was walk upstairs to my daughter's dance class, but when I got to the door it felt like I had entered the 5th ring of hell, and it took everything in me not to burst into tears (or flames). Like WHAT??? It lasted for about 3 minutes, but worse, I conveniently had a fan in my purse that no one thought was at all strange.
That same day, I mislaid a pen that I had just been using and this caused an absolute meltdown. I put myself in time-out by staying inside the car by myself because no, I didn't feel the need to explain to the Hub how I needed that pen, and not some generic rollerball that he'd been chewing on. This man has been married to me for almost 21 years and I swear there are days when If You Don't Know Me By Now blares in my brain. For the most part, it's the Simply Red version, which means that I'm willing to shrug it off as not worth the energy, but if it switches to the Teddy Pendergrass version...as of yet, I haven't added the Seal version to my mental playlist. And I just remembered that there is a Patti LaBelle version, but that might be too dangerous.
But back to how this year is practically over and my mind is still stuck on how it was just June last week. It was the last few days of the school year, and I was lamenting to my brother about how the school year had dragged on and then he proposes that I might want to relax with a trip to Disney with my daughter and the Niece at the end of July. That is exactly how it went down--he made this suggestion and the next thing I know, I am standing on line for some Goofy rollercoaster ride. And I swear, I will finally finish writing that piece before I take down the Christmas tree in February.
Before the Disney trip, there was our annual beach vacation to Bethany, DE that I barely remember because I feel like we were there for less than a week. Things felt off because we were there over the July 4th holiday and we were staying in a different rental. Thus, not much excitement, so let's go back a few weeks to that crazy Memorial Day weekend when we inadvertently spent the night in an occupied Air BnB. It took every ounce of self-control not to go full DMX on the host who didn't seem to think it was at all unusual to expect that a FAMILY of 3 might feel slightly uncomfortable staying in an apartment bedroom on an air mattress in Brooklyn!
(Side note, because this is tangentially related to what happened on Memorial Day: I have a whole other piece in my drafts about how we are exactly those parents who have already exposed the Kid to drag queens and the gay agenda, so if you need somebody to judge...)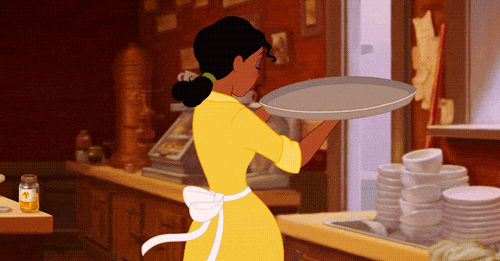 If you read the previous piece, you know that I saw my college roommate and her darling son last month. The following weekend was my road trip to North Carolina, but what happens in the boonies among friends on a farm in the middle of the night stays there. A week later, I was back-to-school shopping and planning a surprise birthday/anniversary tribute to my parents, not taking note that the date coincided with the weekend of the Classic. But being Thee Busy Black Woman, I declared and decreed that I would make it all work!
Again, this is not to brag because I was doing laundry the other day and saw clothes that hadn't been washed since Bethany Beach way down at the bottom of the hamper. At least I unpacked the suitcase.
I was talking to my line sister last week about how insane this September has been. Like in the middle of all our life stuff (specifically our children returning to school), the Queen of England dies and now half the state of Florida is under water! Somebody mentioned Mercury being in retrograde, and I don't even want to understand how astrology interacts with real life, but every single time y'all say that it's like that song in Hamilton, The World Turned Upside Down.
Therefore, to reiterate, I am writing this piece because today it all hit the crescendo. I can't take No More Drama. Family, friends, church, school, advocacy, news...it is all tew murch. I had moments this month when I felt like I should have rolled myself up in a ball, but acting on the advice of Elizabeth Taylor, I poured myself a drink, put on some lipstick, and pulled myself together. I'm not sure that my liver appreciated that level of determination. Maybe next month, I can have a day or two when I won't bother to fake it and push through. Please. Because I can't sit in my car for hours without arousing suspicion of a mental break. I don't have a driveway or a garage, and I'm not a podcaster.
I'm just a writer who likes to make clever use of all the useless pop culture references that fill her head, so I'm going to take a nap soon, and you can Wake Me Up When September Ends.