I often wished for sisters, but once my rambunctious youngest brother was born, my mother made it clear that my younger cousins were the best life was going to give me. And that was cool because I have been blessed with an abundance of girl cousins and nieces. I attended an all-girls' high school and a women's college and I belong to a sorority, so I literally have close to a million sisters. Then there is also a special cadre of famous women that in today's abbreviated hashtag lingo are my BFFs or WCWs (which might be the same as having imaginary friends): Queen Latifah, Tyra Banks, Tracee Ellis Ross, Loni Love, Danai Guira, Bethenney Frankel, Heidi Klum (although we're frenemies now that she's no longer married to Seal), and a few others depending on my mood. I'm weird like that.
I used to imagine that we would all hang out in the Vineyard at one of their summer homes, or maybe hit the South of France or the Caribbean in a
Girl Trip
-esqe fantasy (although my version was nothing like the movie, so I can't claim the idea was stolen from my subconscious). Since I don't do anything like that with my real life friends, I eventually let go of those fantasies and am content to just stalk them all on social media (kidding). However, if I were a real friend, I would have to admit to being concerned every now and then about the direction of their careers. After revisiting this old piece about
Steel Magnolias
recently, I gave some serious consideration to that issue.
Let's start with Queen Latifah, who has been my imaginary friend longer than the rest. We go all the way back to my college days when she was singing about
U.N.I.T.Y
. I was a young college feminist who just wanted to jam to a message of empowerment, which was almost impossible in an era of hip hop that was eventually overtaken by Luke Campbell and West Coast gangsta rap. (I was also late...a young man tried to introduce me to Latifah in high school, but I was young and dumb). Anyway, it was during that time that she began to branch out from music into acting, and there was a distinct moment when she could have pursued a sitcom career thanks to her star turn on
Living Single
. But then she appeared in
Set it Off
which made us recognize that she had big screen ambitions and serious dramatic chops. For a stretch of time, her star hovered between those two film genres.
Then came the Mom-vies:
Beauty Shop
(2005),
Hairspray
(2007),
The Secret Lives of Bees
(2008),
Joyful Noise
(2012), and of course
Steel Magnolias
(2012). There are other roles in that mix of years, but each time I saw one of these films I got nervous. Was Latifah about to be typecast as the Mama because that was the most obvious place for her, or because that was really where her star shined the brightest?
I asked myself the same questions with respect to Taraji P. Henson, whom I have known since we were kids in the sandbox. (Which is kinda true except we were more like imaginary friends because it was my mother who actually knew her.) Anyway, I worried that Henson was going to get stuck in the young Black Mama roles because of
Baby Boy
(2001) and
The Karate Kid
(2010), and then because of
Benjamin Button
(2008) she would get stuck as the Black-Mama-figure-in-an-otherwise-all-white-movie. Then she got
Think Like a Man
(2012) and I breathed a temporary sigh of relief; however, she's doing the historical-Black-Mother/Sister-savior movies like
Hidden Figures
(2016) and
The Best of Enemies
(2019) now so the jury might still be out. And I almost forgot that she is Cookie Lyons, also known as Lee Daniels' fantastical next chapter for the young Black Mama from
Hustle & Flow
(2005), so it's a wrap.
There are other character archetypes that Black women have inhabited, including the historical ones that we hope have been discarded such as the Tragic Mulatto,
Sapphire
, and of course Mammy. If this were a college paper for my Images of Women in the Media class, I would argue that we haven't abandoned these stereotypes at all, but that we have simply reimagined them with 21st Century sensibilities. But I already got an A in that class, so I proffer this alternative thesis:
All roles lead us to Mama.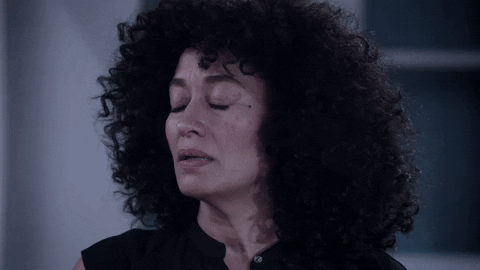 For the record, Jenifer Lewis is already the self-declared
Black Mama of Hollywood
, and to her credit, being typecast in that way and embracing it has kept her going. There are very limited options for Black actresses, especially those of a certain age, so staying in that lane typically means that whenever a Black Mama is needed, Lewis, Phylicia Rashad, and Lynne Whitfield are reliable go tos, as are Alfre Woodard and Angela Bassett. Previous Black Mamas such as Patti LaBelle, Telma Hopkins, Diahann Carroll, and the Exalted Grande Dame of Black Mamahood, Cicely Tyson, they have been elevated to Black Grandmama status. If not a Black Mama, then there are the Aunties--those undefined sassy Black friends (Sapphires) that pop up randomly in sitcoms as guest stars such as Wanda Sykes, Niecey Nash, and
Yvette Nicole Brown
(whose face you'll recognize as soon as you Google her name). Just remember that Aunties are Mamas whose children we have yet to meet.
There is a magical threshold, and once an actress crosses into Momville, she's driving a minivan. Patricia Heaton comes to mind as an actress who has been wearing mom-jeans and some version of a bob haircut her entire career. Once Jackee Harry was no longer regarded as a sexy siren, she too donned the mom jeans and wore a bob. Regina King, who had a really good run as a Sapphire just won an Oscar for being a Mama. Even Halle Berry, a classic Tragic Mulatto who has yet to convince us that she can do otherwise won her Oscar for portraying a Mama!
My imaginary twin Tyra Banks? Model Mama. Loni Love? Auntie Mama with a closet full of wigs. Danai Gurai? Kick ass Mama. Bethenny Frankel? Yenta Mom (yeah, I said it). Heidi Klum? Stage Mom engaged in eternal mean mommy conflict with her BFF Tyra. While I'm still trying to figure out how Tracee Ellis Ross managed to kill off
Tempestt Bledsoe
to have five kids with Anthony Anderson...doggone
Raven Symone
is a mother to teenaged twins. Which makes Clair Huxtable a great-grandmama!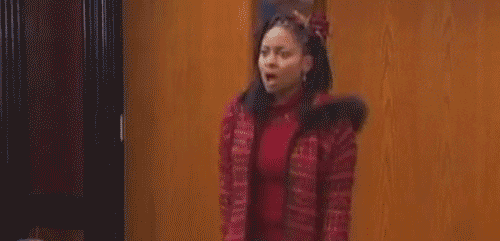 Yep. Everybody gets there eventually.