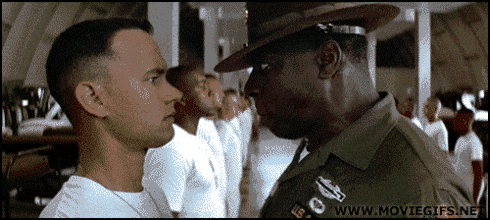 I had the pleasure of being invited on a girls' weekend trip to Charlottesville, and in as few words as possible, I will share everything that we did (because our trip coordinator RBP, one of those ultra efficient types who kept things moving, would want it that way):
On Saturday we went to the grocery store, got gas, greeted the other ladies, packed the car, then chose an 80s radio station for traveling music. We arrived at Monticello for our 11:45am tour, watched a short film on Sally Hemings, saw an exhibit at the visitor's center, then left for lunch at a nearby winery. We passed by the DESPOTUS's vineyard on the way to
Blenheim
winery where we had lunch, enjoyed a wine tasting, then left for our hotel to check in. We sat by the pool, had drinks there, then got showered and dressed for our 7pm restaurant reservations in town. We had dinner, took a walk through the downtown outdoor area, had ice cream, and headed back to the hotel for an hour of girl talk. On Sunday morning, we hiked four miles, showered and packed, had brunch, went back to the downtown mall to window shop, then returned home in time to prepare for the week ahead.
So why bother to write about all of that since that looks to be a very full and engaging outing? Well, because in the midst of that whirlwind, I was able to take a few mental notes about where I was, what had happened there, and how all of it relates to current events.
Monticello Revised
Slave Burial Ground (Jan. 2009)
My first visit to Monticello was ten years ago right before the historic inauguration of Barack Obama. The Hub and I went there to ring in the New Year and stayed at a local bed & breakfast. Until that time, I never had much interest in visiting any of those old plantations, but in 2009 I was still teaching American Government and History, so I saw this as educational research. I distinctly recall how the tour guides were very deliberate in their language--there were
servants
who worked in the house and
workers
who toiled in the fields. And given their reluctance to acknowledge anything illicit about the relationship between Jefferson and Hemings, I just bit my tongue, took a few pictures, and rolled my eyes at all of the hypocrisy on display.
Gate to Monticello Cemetery
So I had no expectations for this visit. I just prepared to endure it as part of the weekend's itinerary. I did note that the tour offerings had expanded to include a separate tour about
Sally Hemings
, but I assumed that was due to the recent excavation of her
living quarters
. To my pleasant surprise, the general admission tour had been revised to be a lot more honest and forthright about Jefferson's complicated legacy, and that included a very moving presentation about Hemings' life. I won't spoil anything, but let's just say that there are no more euphemisms about whether the
workers
had the ability to leave their
employment
if they were disgruntled...
The winery
As previously stated we drove past the
spare's property
, with all of its gold-lettered pomposity on full display, staffed by
H2-A visa holders
.
Heather Heyer Remembered
On the corner where her life ended so tragically nearly two years ago, there is a makeshift memorial dedicated to
Heather Heyer
consisting of artificial flowers and homemade signs (a common sight in many urban communities, btw). There is also an honorary street sign. However, a few blocks away, there is another memorial to Thomas "Stonewall" Jackson protected by
state law
and orange construction netting. I didn't see the Robert E. Lee statue, but no worries, I remember the one that stood in
New Orleans
and have seen countless others (including one in
Gettysburg
).
Jamestown 1619: The American Paradox
Tuesday in
Jamestown
, Virginia a ceremony took place earlier to commemorate the first legislative session held in the English-settled colonies 400 years ago. Because an invitation had been extended to the current President, most of the
Democrats
in the Virginia Assembly opted to skip the festivities. As a public service to my readers, I listened to his remarks and as usual, his speechwriters did a decent job of keeping him on topic. Only one reference to the indigenous people who were already here in 1619, but he denounced slavery and quoted MLK (who was born in Georgia). However, the highlight of the event was the heckling he received by one of the few Democrats who opted to attend,
Del. Ibraheem Samirah
:
I know that Jamestown is miles away from Charlottesville and was not part of my weekend getaway; nevertheless, that commemoration brings everything full circle to this moment where we are debating the meaning of symbols and language and intentions, as well as redefining what it means to be an American.
Well?
What does it mean to visit the plantation home of a Founding Father that only recently began to acknowledge his participation in certain aspects of the peculiar institution? Or to hike and/or drive through the picturesque Blue Ridge Mountain trails and not contemplate the Monacan, Powhatan, and Manahoac who once
inhabited
these lands? Why should there be permanent bronze monuments situated in city parks dedicated to men who rebelled against their country? Have
grapes
replaced tobacco as Virginia's most lucrative cash crop, and are we cognizant of what that means?
Is it ironic that situated adjacent to another Founding Father's
plantation home
is a property now owned by the 45th President whose unrepentant nativism, racism, and sexism brings to mind the very Disney
animated villain
whose story just happens to have taken place in Jamestown?
Before I lose track of my point, the past two weeks have given us this moment to confront who we are and the America we purport to be. Is it that fantastical crusading hero booshay that was offered up by the DESPOTUS in his remarks at Jamestown--hours after he disparaged the American city where the
Star Spangled Banner
was written as a
rat-infested mess
? Is it
their land
because they took to the streets to reaffirm their hegemony, or is it our land because we have been here since 1619 too and
Woody Guthrie
said so?
Maybe these are all rhetorical questions with no straight-forward answers, but at the very least, if we are attempting to reconcile with the past, that is progress worth celebrating. Or perhaps what I need is another fact-finding/soul-searching weekend trip to Charlottesville to visit two or three wineries...