Busy Black Women of the World are already making lists and checking them thrice. They are making the hard choice between disposable dishes and the wedding/heirloom china that rarely gets used. They have declared the proposed the logistics for the day. They have issued the assignments and then made contingency plans. With Veteran's Day now over, the countdown to Thanksgiving has officially begun!
This year, I will assume the great task of being the Busy Black Big Mama for my family, which could be described in one of two ways. On the one hand, it is akin to being the artistic director of a favorite theatre company; on the other hand, it could be described as herding feral cats. I haven't done all of the things that I have mentioned in the first paragraph yet, but how hard can it be to just coordinate a family dinner? My Grandmothers did it. My Mom and Aunt did it. My In-Laws have done it. One of my law school classmates organized a Friendsgiving dinner twenty years ago that I fondly recall as one of the best holiday experiences ever. Another friend, bless his heart, attempted the same 24 years ago with less success, yet it also ranks as one of my faves. And actually, I
almost
coordinated my first Thanksgiving a few years ago, but in the words of Forrest Gump, that is all I have to say about that...for now.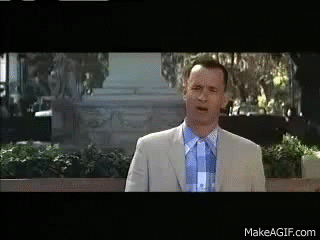 Why, you ask? Well, for starters, it is the duty of every Busy Black Big Mama to oversee the meal for Thanksgiving, especially the bird. It is my job to make all decisions about the meal, so when my passive-aggressive Dad offered to buy a cooked turkey from one of the grocery stores, I declined. I may not be a Food Network chef, but I can read and follow a recipe. And I've cooked a turkey before. I've also cooked plenty of other meals, so think I can manage without second-guessing from a man who prefers to eat pre-packaged food "cooked" in the microwave.
Second, this is
my
moment. My Mom took over the role of being the Busy Black Big Mama when I was in college from my Grandmother who became the supervisory BBBM Emerita. Grandma had managed the gathering for years, but she yielded the title with all rights and responsibilities therein to her daughters (my Mom and Aunt) once she determined that they were capable of handling large family gatherings. Unfortunately after her death, the extended family stopped gathering, so my Mom focused her efforts on our nuclear family unit. When I got married, we alternated the holiday with the Hub's family in New York where my Mother-in-law had begun a similar transition of power to her daughters. After a few years I was allowed to contribute the greens that were politely eaten or refused (because apparently nothing green is consumed by Puerto Ricans).
Sadly, both of our mothers took ill at the same time. My MIL had a succession plan in place, which has worked quite well as far as I can tell. My Mom hadn't begun the transition process, so when it became necessary that we would have to carry on without her leadership, I stepped up and devised a plan for our family feast. I understood the basics, so I made the necessary assignments, including provisions to secure a fried turkey from an Uncle. Then moments before the meal was to be served, my plan was upended by a wagon fully laden with food that was rolled into the kitchen. So again, in my Forrest Gump voice, that is all I have to say about THAT...for now.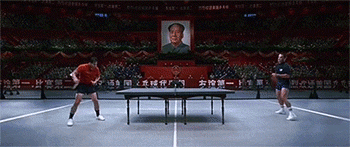 This year things are different, so I've got this. Yes, I have a Toddlersaurus who might make implementation of my plans more challenging. Yes, my Dad might try to
sabotage
help. Yes, someone will offer a suggestion that will rub me the wrong way and I will have to lovingly remind them to
stay in their lane
. Yes, I expect this to be exactly like herding feral cats, and nothing like serving as the artistic director of a favorite theatre company. So what. I have rightfully earned and inherited this responsibility, and as such, I have the right to try and fail (or succeed) just as my predecessors. And like them, I have the grace and grit to fully manage the various personalities and their accompanying drama. That means I will let my Dad make his pumpkin pie from a can, but will not entertain any arguments about the superiority of canned cranberry. No thank you, we pass on the kale and mashed cauliflower. And look, there is no polite way to say this but don't nobody want any store-bought macaroni and cheese!
Look, I know Thanksgiving isn't for amateurs, and I get the inherent danger of punching above my weight class. I have learned from over-thinking almost everything that perfect is the enemy of the good, but good enough is never quite so...which is why we don't allow men to do that much except to buy last minute groceries, pray over the meal, and ceremonially carve the meat. The consolation for most Busy Black Big Mamas is the fact that Thanksgiving is literally just a speed bump on the road to Christmas, so the pressure isn't as great. Our sole duty is to ensure that everybody eats. My only other job is to set an example for my Niece and daughter. And well, if I mess it all up, then I guess that will be all I have to say about that.